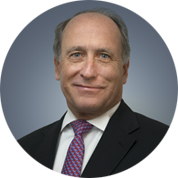 Tom Dennis
Board Member
Tom Dennis is the President of Dennis Group. Dennis founded the company in 1987 upon recognizing the value of a design and engineering firm that catered exclusively to the specialized needs of food processors. Dennis Group currently services a global client base from seven offices located throughout Americas and Europe, and executes an average of $500 million in annual construction volume. Dennis' responsibilities include overseeing day-to-day operations, managing client relations and developing new business.  Prior to founding Dennis Group, Dennis held positions at Carlson Process Company and Badger Engineers, where he worked in petroleum, biotechnology and food processing. Dennis, a licensed Professional Engineer, holds a Bachelor of Science in Chemical Engineering and Biological Science from Rutgers University in New Jersey. Tom also currently serves as a Board Member for GSS, Dennis Group and Genesis AEC.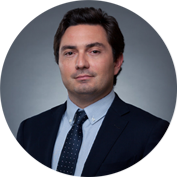 JOÃO JOSÉ PAVEL
CEO and Board Member
With a degree in Economics by IBMEC, João José Pavel began his career at the Andrade Gutierrez Group, where he worked for three years in AG Investments. When the group acquired a stake at Light, Pavel was designated as the Financial Project Manager at the new investment. He returned to AG Investments two years later. Pavel was also an alternate member of the Board of Directors of Tele Norte Leste Participações S.A., Telemar Norte Leste S.A., Tele Norte Celular Participações S.A. and Brasil Telecom S.A.. João led the team that developed GSS' concept and since then has served as CEO. João also currently serves as a Board Member for GSS, Dennis Group, Genesis AEC and Canopy Services, Inc.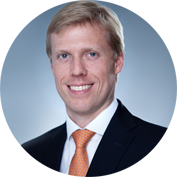 RODRIGO COTTA
CFO and Board Member
After graduating from IBMEC with a BA in Economics, Rodrigo began his career working for Brookfield Asset Management as a Private Equity Analyst, followed by his role as Associate in the sell-side equity research for Banco J. Safra and later as Corporate Development Manager at Andrade Gutierrez SA before joining GSS as CFO. Cotta actively supported the entire incorporation process of GSS and, as CFO, Rodrigo leads a team focused on the development and execution of M&A, supporting a portfolio of companies and sourcing new deals. Rodrigo also currently serves as a Board Member for GSS, Dennis Group and Genesis AEC.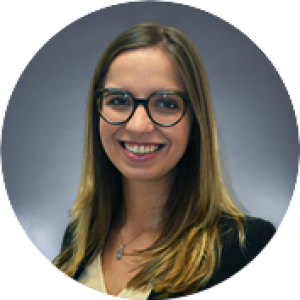 Camila Negrello
Associate
Camila holds a degree in Civil Engineering from Federal University of Santa Catarina/Brazil. Camila started her careers at the Andrade Gutierrez group through the International Trainee Program. As a Trainee, she participated in the rotational program gaining exposure to AG's corporate and operational divisions in Latin America, Africa and Europe. Camila also had the chance to actively work at São Paulo's Monorail construction project. In 2015, she joined GSS and has been active in all projects during this time. Camila is currently a member of Dennis Group's M&A and finance committees.